Effective decision making with AR support
Effective corrective maintenance is a key enabler for sustainable improvement of the profitability of any gas turbine operation.

More specific maintenance challenges however will require some kind of physical intervention in either the mechanical or the controls & instrumenation systems.

When an operator does not have these specific technical capabilities on site, specialized VBR maintenance experts can provide augmented reality (AR) support to solve these issues.
Effective problem solving
Augmented reality (AR) support by VBR technical experts enables maintenance engineers on site to enhance their technical problem solving capabilities.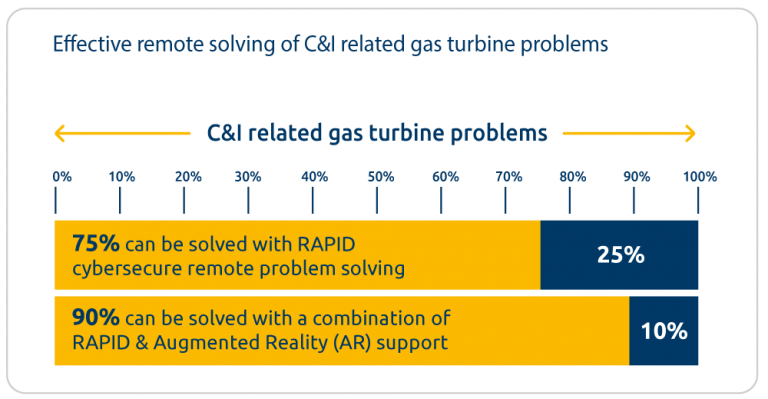 More insights about augmented reality support?